---
In a downtrend Forex trend line acts as resistance. The price bounces off the trend line to form a new move down. Once been broken, trend line becomes new support for newly formed uptrend. Usually price will come back to test that support line one more time before making sharp turn in other direction.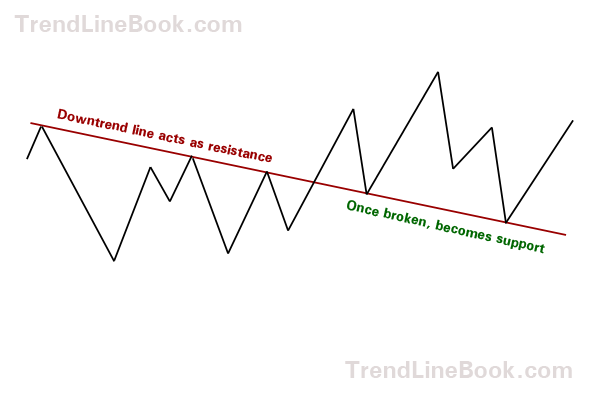 Vise versa, in an uptrend a trend line acts as support, when price returns back to support level it bounces off forming a new up-move. If an uptrend line gets broken, it becomes new resistance.
Now let's take a look when and where to enter or exit the market using Forex trend lines.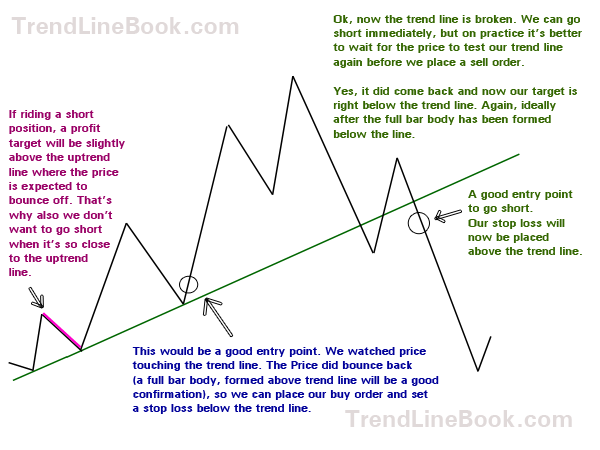 To your trading success!
Jeff Boyd
Copyright © Jeff Boyd Authors & Publishers
---