---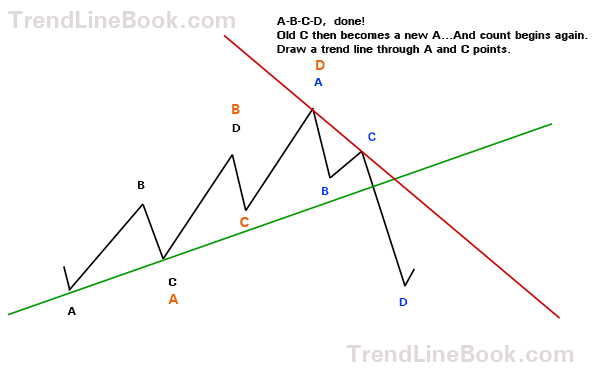 Let's take a look at the real Forex chart. Try to find A-B-C-D points on the chart.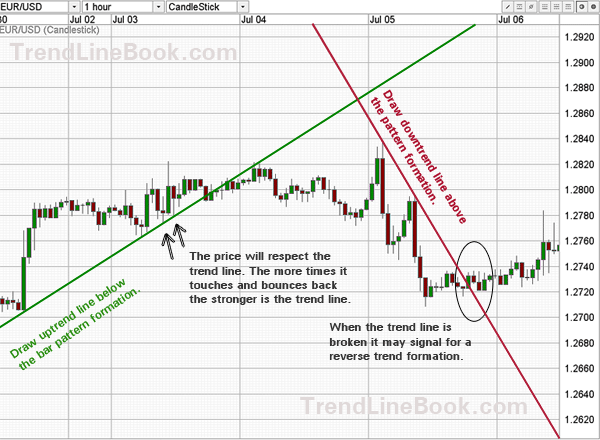 We will always look at our found Forex trend line to confirm that price still moves in chosen direction. Broken trend line will warn us of a possible reverse of the trend.
A trend line is considered to be broken when a full bar body has completely formed on the other side of the line. A trend line is not broken when the price just pierced the line.
Notice: you'll find that from time to time your Forex trend line needs to be readjusted to the current price moves. Do so, but consider your old trend line to be valid for some period of time. It can still be helpful and hold the price in the future.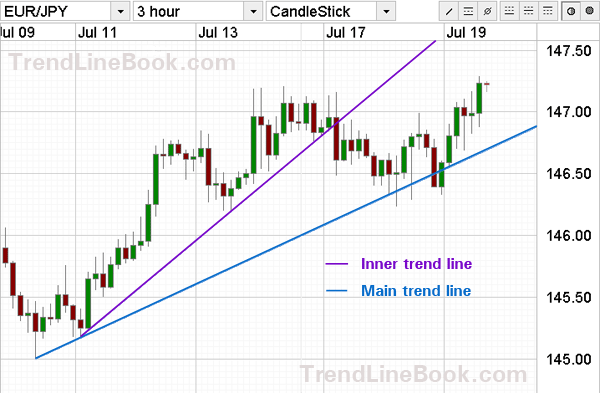 ---